I offer private piano lessons and vocal coaching in my New Orleans area music studio. Clients range from beginner to intermediate and from children to adults.
If you feel that your or your child would benefit from an introductory session please contact me. 
The recommended starting age for lessons is 6-8 years old, however, I am committed to offering the same opportunity to interested children of all ages with one condition:
You must allow your child to quit if they lose interest.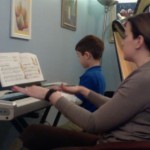 I have seen too many talented people grow to resent music because they were forced into it when they were not ready!
If you are interested in more information, contact me today.
Want more of these inspirational messages and music delivered to you? Input your best email address and never miss an update!